This whitepaper demonstrates that the efforts of private companies towards circularity can in fact lead to a more sustainable medtech sector. Sustainable solutions in the field have the potential to not only reduce greenhouse gas emissions, but importantly also address a range of issues related to pollution and waste.
The effects should benefit natural environments and human health alike, and bring the industry in line with the scope of international agreements on sustainability such as the Paris Agreement of 2015. The move towards circularity constitutes a solid business case for competitive medtech companies.
This whitepaper is a result of a joint effort between AWA, Green Innovation Group and Matter.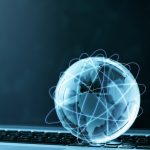 The Business Case for a Circular MedTech Sector